Most educational activity
Tanzania Dental Association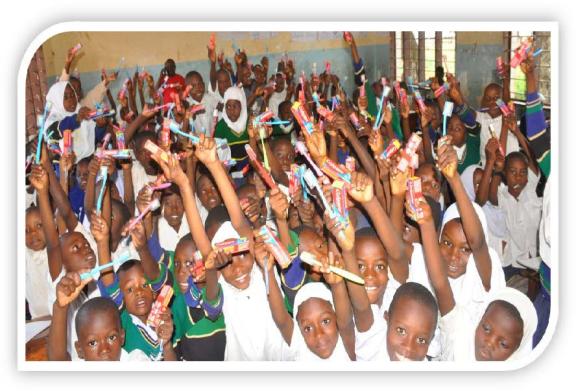 The Tanzania Dental Association (TDA) organized a diverse range of activities for World Oral Health Day 2023, spanning school visits, community outreach, and special initiatives. These efforts reached various populations, including children with special needs, participants of Reproductive and Child Health clinics, and prisoners across 26 out of 31 regions in Tanzania. A total of 380 schools received oral health education and screenings. The events successfully engaged the public, involved political leaders, collaborated with healthcare professionals, and partnered with the media, earning praise from local communities and government authorities. TDA used multiple communication channels to spread awareness, including translating the slogan into Swahili and displaying it prominently. These efforts significantly increased participation in World Oral Health Day activities.
Best media campaign
The Dental Association of Thailand (DAT)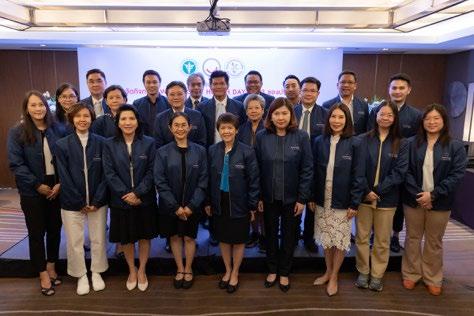 The Dental Association of Thailand (DAT) orchestrated a nationwide campaign for World Oral Health Day (WOHD) 2023, including online and city-specific events in Khon Kaen, Songkhla, Bangkok, and Phayao. From March 13th to March 31st, the campaign aimed to raise oral health awareness, promote cooperation among dental professionals, and advocate for political commitment and resources. It engaged various stakeholders, such as dental personnel, students, companies, and the public. A press conference with the Deputy Minister of Public Health marked the campaign's launch, garnering substantial media coverage. DAT collaborated with partners for educational initiatives, social media campaigns, competitions, and dental services, reaching over 30,000 people nationwide. Influencers and celebrities amplified the campaign on social media, making it a comprehensive effort to improve oral healthcare practices in Thailand.
Best campaign by a dental practice or clinic
Monash Health Dental Services (MHDS)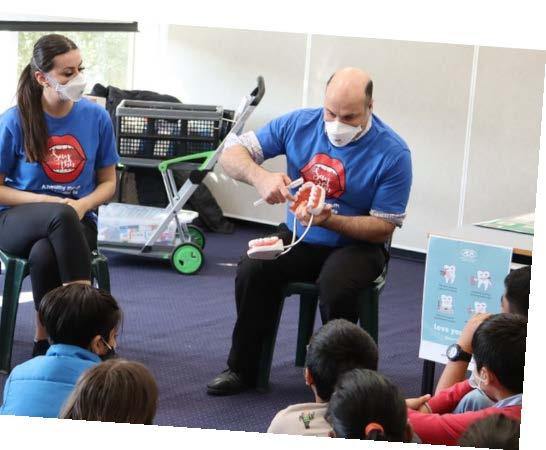 Monash Health Dental Services (MHDS) prioritized oral health within their municipality, particularly emphasizing the link between oral and cardiovascular health for World Oral Health Day. During the week of March 20th, their dental team organized various community activities to educate and raise awareness. These included promotional display tables at dental clinics, text messages to patients about the focus on oral and heart health, dental check-ups at primary schools, and a social media campaign. Their efforts reached 1209 participants, including patients, students, and children. The campaign effectively engaged the public and received positive feedback from dental clinicians, who facilitated discussions on the important connection between oral and heart health.
Best branded photo
Manila Water Foundation (MWF)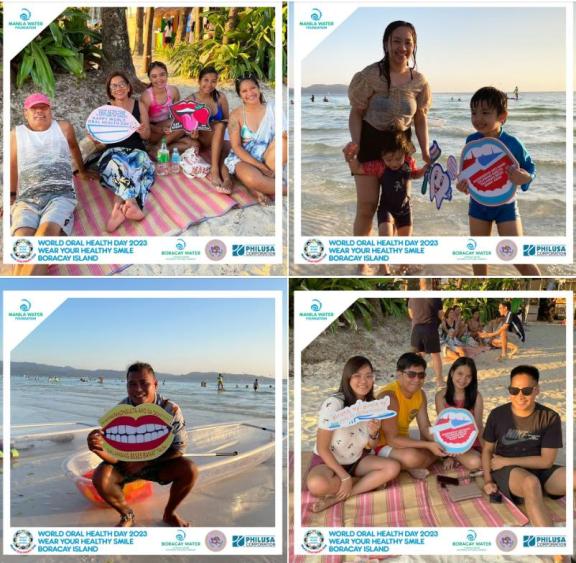 Manila Water Foundation (MWF) celebrated World Oral Health Day (WOHD) through their "Health in Our Hands" campaign, emphasizing proper oral hygiene practices. Their activities included the #MouthProud Photo Features, where individuals expressed their commitment to oral health. In partnership with various organizations, MWF conducted awareness sessions and provided dental hygiene products at Nabaoy Elementary School. They also inaugurated a multi-faucet hygiene facility benefiting learners and school staff. Additionally, MWF launched the WASH-Pamayanan project, educating communities on water conservation, sanitation, and hygiene, while supplying dental hygiene items and innovative SATO Taps. These initiatives support public health and community well-being, aligning with educational and health programs.
Most original activity
Sudanese Dental Students Association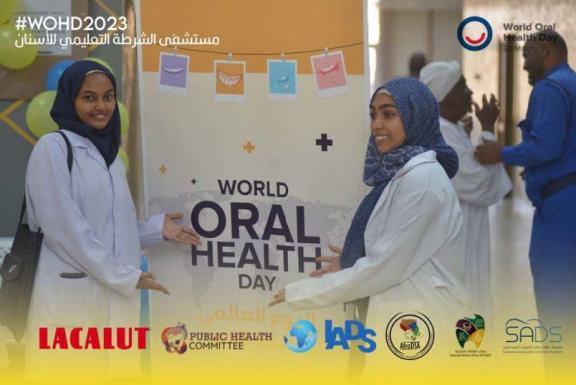 The Sudanese Association of Dental Students, with the Prophylaxis and External Relations Offices leading the effort, conducted a comprehensive campaign in honor of World Oral Health Day from March 18th to March 21st. Collaborating with volunteers from various universities, they engaged in diverse activities across different locations and target groups. These initiatives included educating students at schools, offering free examinations and awareness programs at dental hospitals, conducting awareness campaigns in public areas, and collaborating with university associations for educational campaigns. The campaign successfully raised oral health awareness, reaching hundreds of students, patients, and community members across Sudan.
Best social media campaign
The Tunisian Dental Students Association
The Tunisian Dental Students Association (TADS) organized an extensive 28-day Prophylaxys Days initiative for World Oral Health Day, collaborating closely with partners and the government. Their efforts aimed to raise oral health awareness, promote proper hygiene practices, and improve access to dental care, especially in underserved areas. The event included education, screenings, treatments, and awareness campaigns held in various cities and towns across Tunisia. They initiated with a dental fluorosis conference, visited schools, and conducted public awareness activities, reaching thousands of children and individuals nationwide. TADS also revamped their social media presence, witnessing increased engagement, particularly on Instagram. They partnered with the government for a comprehensive fluorosis prevalence study in southern regions. Overall, the 11th Prophylaxys Days successfully promoted oral health in underserved communities across Tunisia.