Most educational activity
Egyptian Dental Association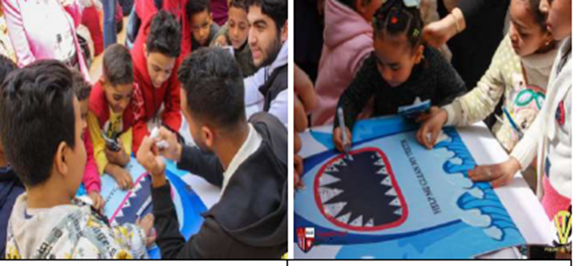 The Egyptian Dental Association organized different events to celebrate WOHD 22, in collaboration with Dental Schools in different Egyptian Universities all over Egypt.
The main objectives of the campaign was to elevate the oral health awareness level in the Egyptian population educating the patients about the importance of oral health care, prevention and the main risk factors associated with oral health diseases.
The campaign was highly visible on social media as well. It reached 25,000 people from all ages via different activities.
Best media campaign
The Hellenic Dental Association
The Hellenic Dental Association's (EOO) organized a massive campaign at the national level, engaging different regional dental societies that amplified the campaign message on a local base. Their initiatives were featured on various online, print, radio and TV media. In addition, the EOO projected the WOHD logo (3D projection mapping) on several buildings, adapted the WOHD20 global campaign video in Greek and sign language and produced their own TV spot.
A highlight of their WOHD celebrations this year was the promotion of oral health messages at the 10th Athens Half Marathon.  
Finally, the campaign also did very well engaging governments and policymakers, to champion better oral health for all.
Best campaign by a dental practice or clinic
Guiyang Stomatological Hospital
In light of WOHD 2022, from March 7th to 14th, Guiyang Stomatological Hospital organized three campaigns which were hosted at the Ethnic-minority School of Kaiyang County engaging 500 participants. The goal of the campaign was to promote oral hygiene behaviors and improve oral health of rural ethnic minority children, as well as raising awareness on oral health and preventive dental care among the general public.
The campaign events consisted of oral knowledge lectures, oral health product showcase, and an oral knowledge Q&A. The celebrations represented a key stage for the hospital engagement work among ethnic minority children in rural areas, demonstrating influence among a wide range of social groups.
Best branded photo
Etugen Dental Students Association of Etugen University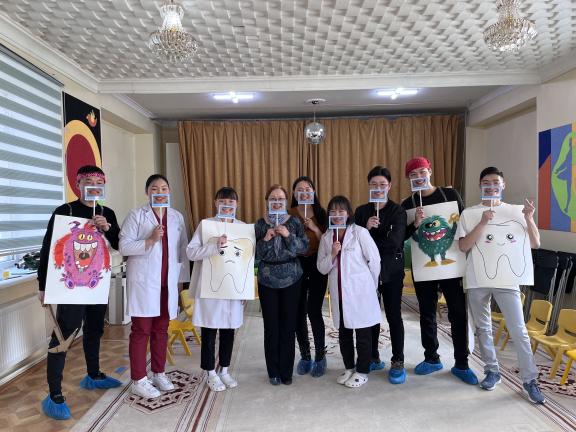 Etugen Dental Students Association of Etugen University (Mongolia) organized a total of 2 activities for WOHD 22 engaging 87 participants at 94th kindergarten, Bayangol district, Ulaanbaatar, Mongolia.
Their goal was to teach kindergarten children how to keep their teeth healthy from an early age by learning how to brush properly, distinguish between good and bad foods for teeth, and educate them about the importance of oral healthcare for quality of life. Children were also given a calendar to mark their teeth brushing to encourage regular oral health care habits.
A key highlight activity was the "Be proud of your mouth" frame photoshoot. The initiative resulted in a wonderful collection of photos where children, teachers and members of EDSA posed together wearing the #MouthProud frame along with personalized fun posters.
Most original activity
This year, the Pakistan Association of Dental Students (PADS)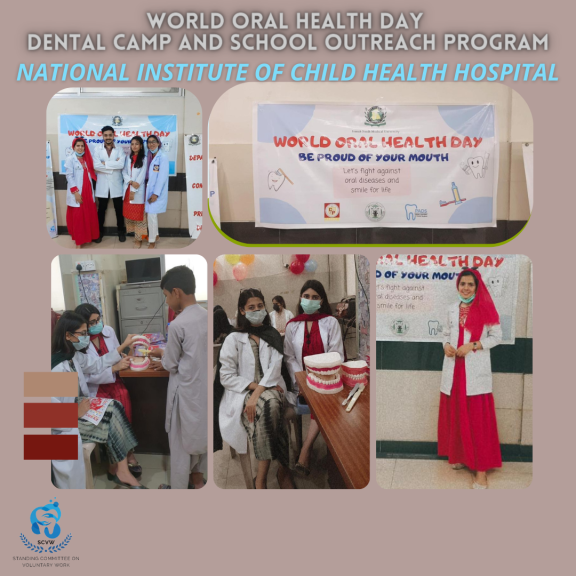 They recorded a viral video to inform people about the importance of maintaining regular and adequate oral hygiene habits and going to the dentist regularly for a healthy smile, in particular during the COVID-19 pandemic. The video included tips, so people could be proud of their mouth!
In addition, ANEMD used mouth props in front of their masks during educational activities at "FAP no Bairro", which is a social project of the Academic Federation of Porto, which aims to promote student volunteering and social intervention in the community.
Best social media campaign
Palestinian Association of Dental Students (PADS)
PADS was very active on Facebook, Instagram and Twitter, where they shared photos, stories. Their WOHD reel on instagram had nearly 5k views. Many local photographers and social media influencers contributed to spread their WOHD messages by sharing photos on their pages like Anas Asakreh, Rami Amro , Ghaidaa Safeen and Fatoom Elyan. In addition, Al-Qastal Ikhbari news media made an interview about their activities in Jerusalem which was viewed by more than 96k people.