Lecture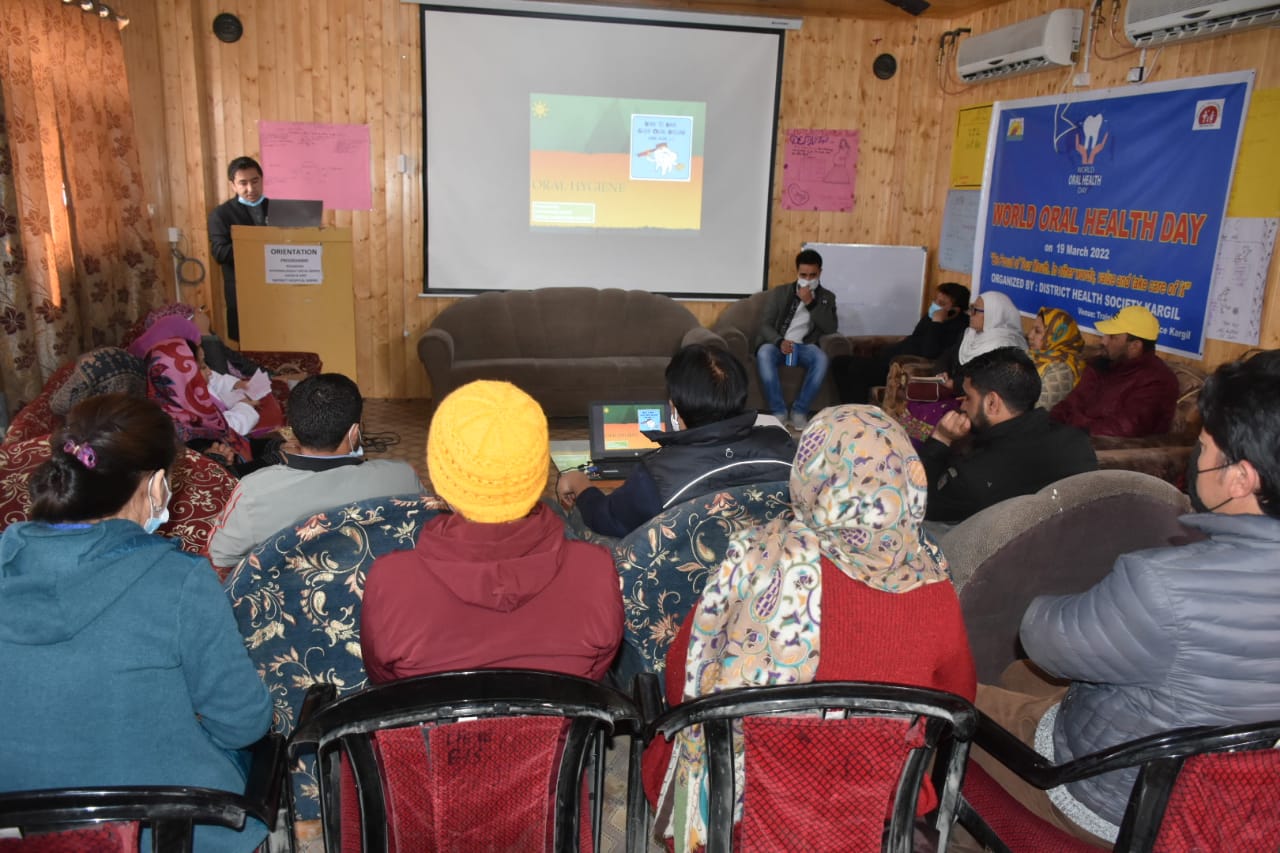 Awareness program to ground level health workers and students about importance of oral health in general well being and happiness in life.
Deliver a lecture on the theme of "Be Proud of your Mouth''.
The audience included ground level health workers like ASHAS and Anganwari Workers who will further spread the awareness in the community. Also students of different schools participated in the program. Detailed Lecture was  delivered about basics of oral health, importance of oral hygiene, techniques of tooth brushing, symptoms of early orodental pathology and how to identify them early. Association of different oral pathologies and systemic diseases, importance of oral health on general health and well-being was thoroughly made to understood through illustrations on Power point presentation.
The whole program was video recorded digitally and transmitted on electronic media for wider reach of the message.
Information
droliyatali@gmail.com
District Hospital Kargil