Campaign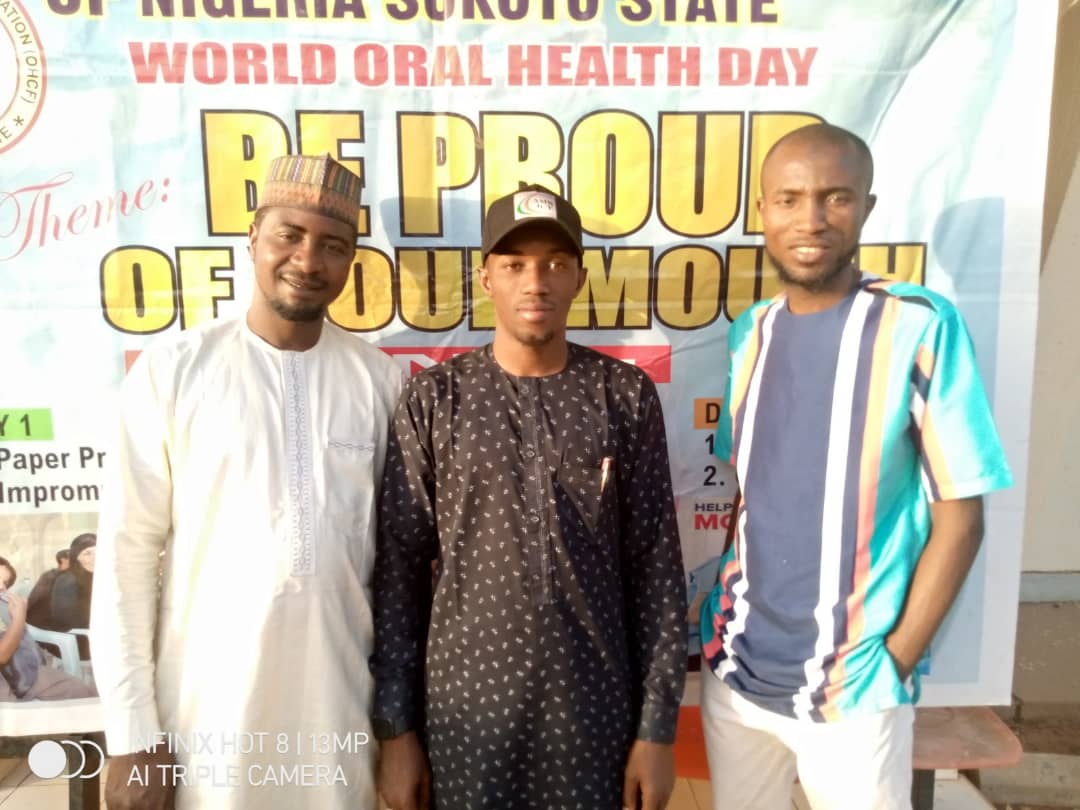 World Oral Health Day is celebrated on March 20 with an aim to spread the message on oral hygiene and health and to prevent the risk of oral cancer and NOMA.
 Our mouth is a gateway to our body for everything that we intake consciously or unconsciously. It is very important to take special care of oral hygiene in order to stay healthy.
??????????
The overall goal of the Healthy People 2030 oral health objectives is to prevent and control oral and craniofacial diseases, conditions, and injuries and improve access to related services at affordable cost.
This foundation was created/formed 2019 by RDt. Ahmad Abdulkadir, from Usmanu Danfodiyo University Teaching Hospital, sokoto.
Information
ahmadabdulkadir02@gmail.com
Usmanu Danfodiyo University Teaching Hospital sokoto Nigeria
Dental and Maxillofacial Department
Sokoto 840104
Sokoto
Nigeria
Usmanu Danfodiyo University Teaching Hospital sokoto