Dental check-ups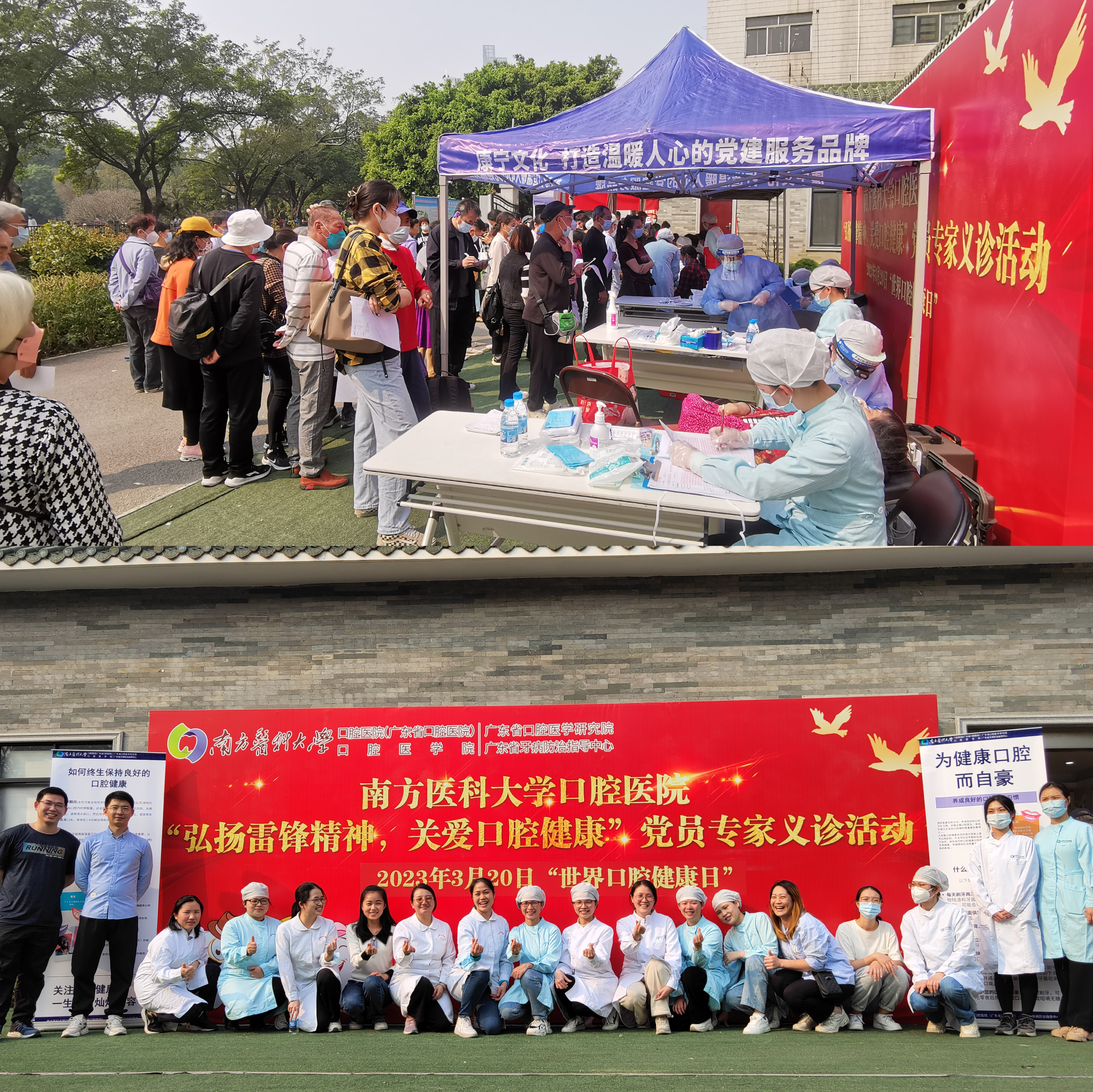 1. In celebration of World Oral Health Day, Stomatology Hospital, Southern Medical University (Guangdong Oral Health Center) inherited the spirit of Lei Feng, carried out free oral health clinics and oral health consultation for more than 8000 community residents.
2. On the World Oral Health Day, we formed a volunteer service team to carry out oral health education, oral examination, fluoride application, pit-and-fissure sealants for more than 1200 children in primary schools and kindergartens.
3. In order to combine the oral health with Chinese traditional culture, we organized a "three words" slogan contest and a oral health science popularization competition, which received the positive response of medical institutions and medical personnel all over the province.
Information
No. 368, Jiangnan Boulevard
Haizhu District
Guangzhou Shi
Guangdong Sheng,
China
Stomatology Hospital, Southern Medical University (Guangdong Oral Health Center)