Campaign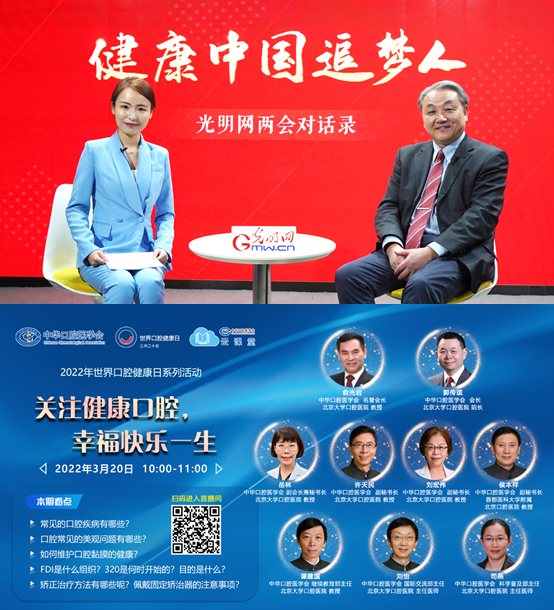 Chinese Stomatological Association(CSA) released the initiative of World Oral Health Day Campaign on February 19th to encourage CSA members to celebrate the event.  CSA provides Chinese version of the campaign materials, including posters, fact sheets, key message cards, toolkits and video.  The campaign initiative is posted on CSA website and social media platform to encourage hospitals and schools to celebrate WOHD.
On March 14-20, CSA issues a series of live stream broadcasts of academicians and experts, on oral health and general health, oral disease prevention, education of oral health professionals, etc. 
By the end of March, CSA will summarize the data submitted by hospitals and local stomatological associations.
Information
int@cndent.com
F4, Tower C, Beijing Guoji, JIA-18, Zhongguancun South Avenue, Haidian District
Haidian Qu
Beijing Shi, 100081
China
Chinese Stomatological Association