Dental practice visit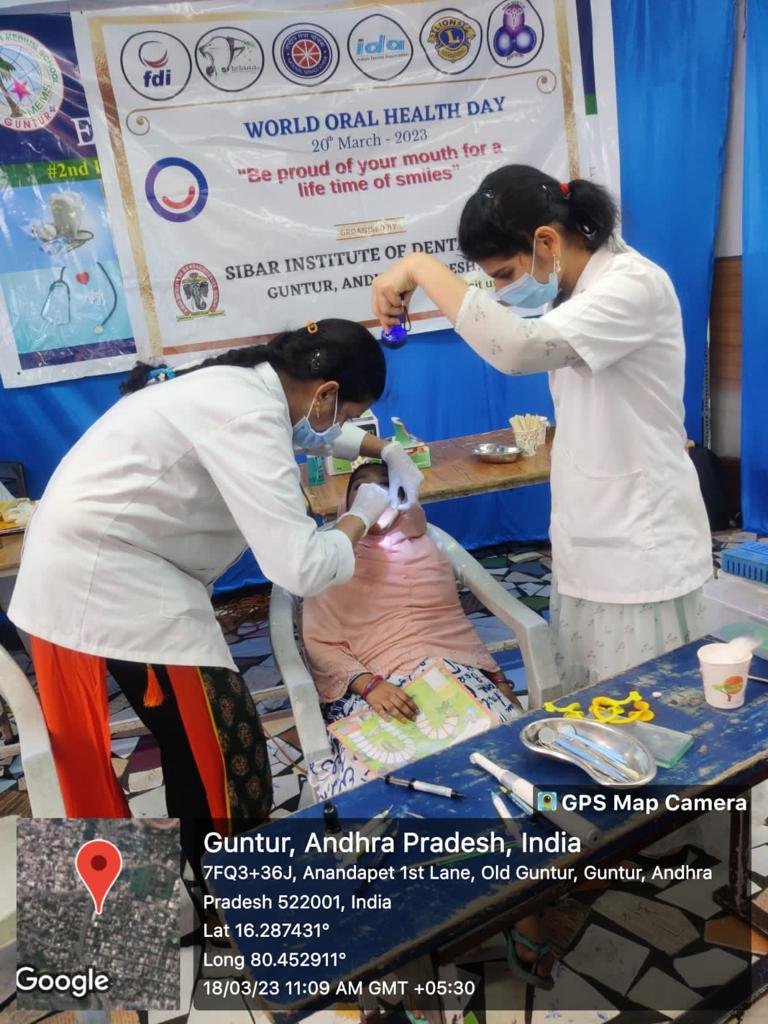 Date: 18-03-2023
School name: Millat English Medium School. Guntur.
▪️ No.of students screened: 250
* Activities Done:*
▪️ No. of students treated: 50
(Treatments done: Fluoride application, Pit & Fissure sealants, Silver Diamine Fluoride application and GIC restorations.)
▪️ Oral screening and yellow card distribution to the needful.
▪️ Demonstration of brushing technique to students.
▪️ Pledge on oral health.
▪️ Pamphlet distribution (oral habits, Colgate one month train)
▪️ Video feedback.
Information
pedodontics@sids.ac.in
Guntur Hanumanpalem Road
guntur 522509
Andhra Pradesh
India
Takkellapadu ,Guntur