Dental practice visit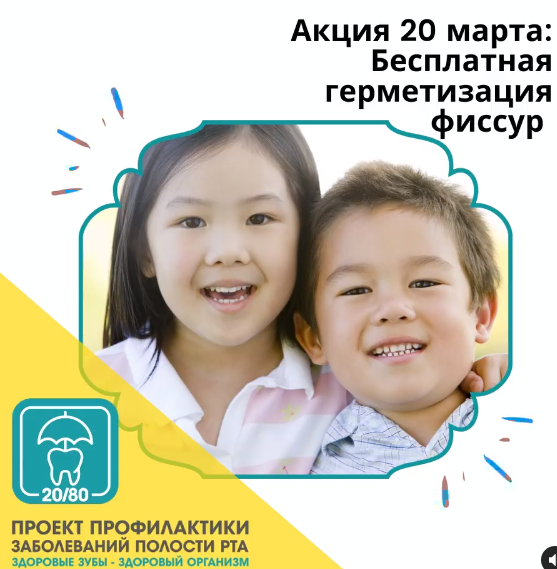 Project: "Prevention of the oral diseases  20/80" with the support of the DAKR (Dental Association of the Kyrgyz Republic), organized a charity event "Free sealing of fissures for children from 6 to 14 years old" in honor of the World Oral Health Day, March 20. The action was attended by 50 dentists from 17 clinics, from different regions of Kyrgyzstan. We can provide the exact number of children came in 20th of March and number of sealed teeth as soon as we receive information from the doctors.
On March 12, 2021, a webinar organized by our team was held on the topic: "Preventive dentistry. Fissure sealing as a method for the prevention of dental caries" for dentists participating in the March 20 campaign.
The purpose of the action: To draw the attention of the population to preventive procedures, take care of their health!
Information
2 Jash Gvardiya Boulevard
Bishkek
Kyrgyzstan
Eldik Family Medicine Clinic