Event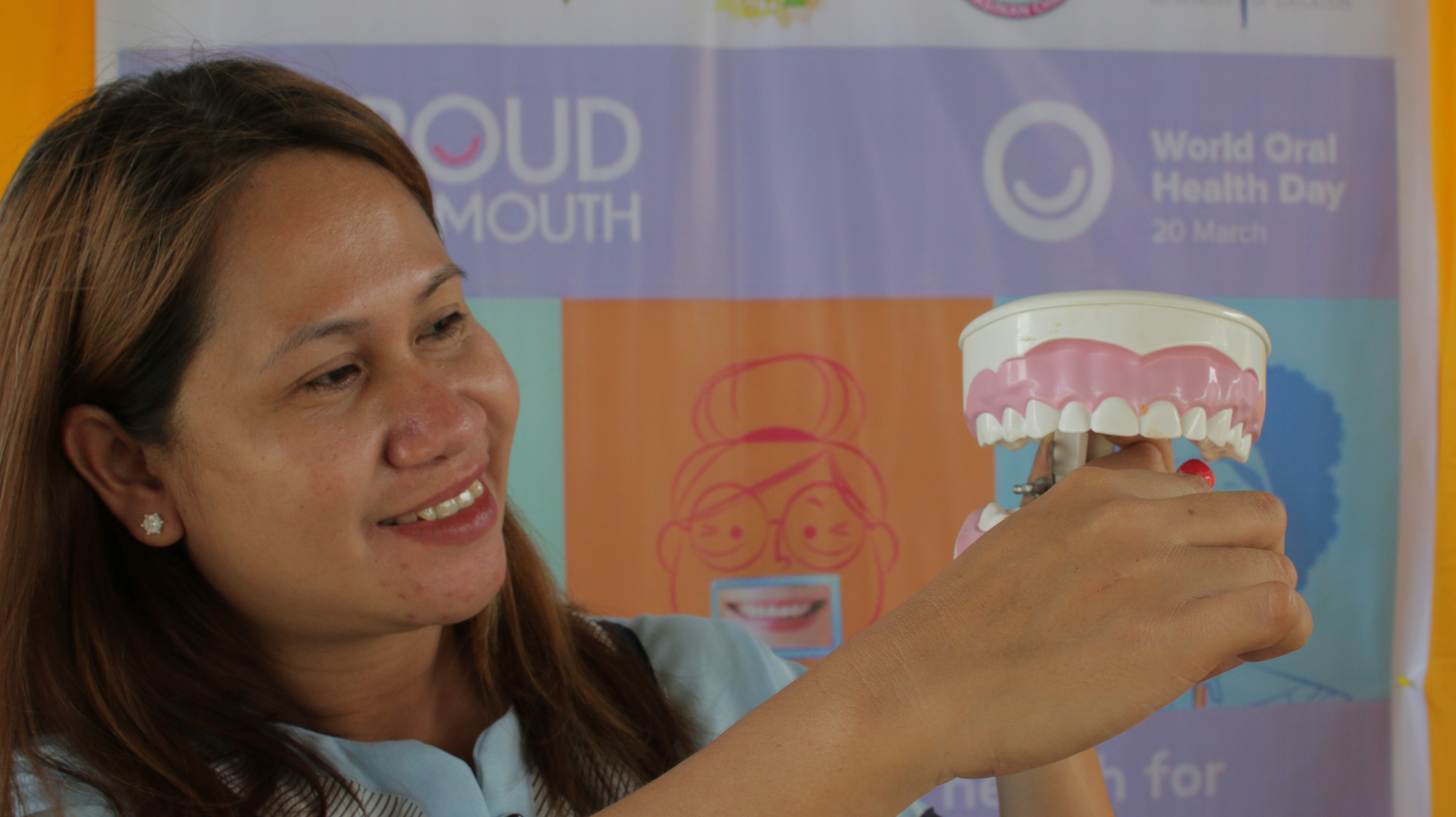 Manila Water Foundation (MWF) celebrates WOHD to share knowledge on proper oral hygiene practices which contribute to having good health.
Under MWF's campaign, Health in Our Hands, the annual celebration encourages the public and target stakeholders to brush teeth properly, visit the dentist regularly and to eat food that are healthy.
Since 2020, in celebration of the World Oral Health Day, Manila Water Foundation partnered with the Philippine Dental Association (PDA) to provide access for toothbrushing and handwashing in schools and communities.
This year, the project recipient is Dinalaoan Elementary School in Calasiao, Pangasinan. The school will receive a 10- Faucet Hygiene Facility that will benefit 350 students and 19 school staff. The additional facility will upgrade the school from 0-Star to 1-Star rating in terms of availability of group handwashing facility in DepEd's WASH in Schools Program. 
Event activities are:
Messages from PDA NCR and PDA Pangasinan Chapters about Proper Oral Health
Toothbrushing Lecture
Handwashing Lecture
Distribution of Hygiene Supplies (Toothbrush, toothpaste, dental floss etc.
Turnover of 10-faucet Hygiene Facility
Information
jubail.pasia@manilawater.com
Dinalaoan
Calasiao
Pangasinan
Philippines
Dinalaoan Elementary School