Campaign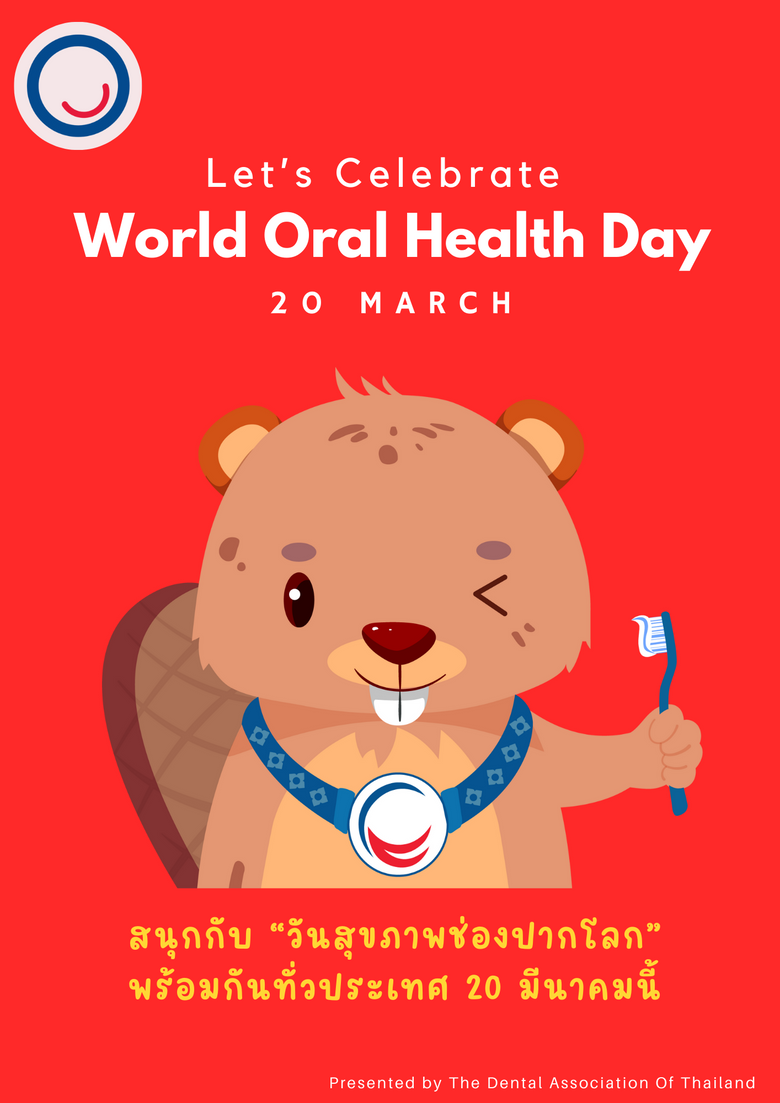 # Let's Celebrate World Health Day with the Dental Association of Thailand!
We are thrilled to announce our Public Awareness Campaign named "Let's Celebrate World Health Day". Our campaign will focus on promoting and educating people about the importance of oral health care and hygiene. We have collaborated with 27 official partners, including dental schools, professional associations, clubs, dental student associations, and oral care product companies, to promote our social media campaign called "Let's Celebrate World Oral Health Day". Our partners will be arranging their own activities for World Oral Health Day to protect, create, and maintain the smiles of Thai people. We are also working with influencers and celebrities to spread the word about the campaign on social media platforms. To engage people and create awareness about World Oral Health Day, we will be running a participatory social media campaign. Our partners will be conducting public events such as free dental check-ups, basic treatments, and educational activities on World Oral Health Day. Oral product companies will arrange discounts or giveaways to increase access to oral care products and increase public awareness of World Oral Health Day.
We have also created a beloved beaver mascot wearing necklace with a traditional Thai pattern and a dedicated website to provide more information about the campaign and encourage people to participate. https://www.thaidental.or.th/page
Join us in this celebration of health and wellness!
Tags: #WorldOralHealthDay #WOHD_TH #MouthProud_Th #Thailand
Information
thaidentalnet@gmail.com
71 Prang Thip Alley
Ladprao 95
Wang Thonglang
Bangkok 10310
Thailand
The Dental Association of Thailand