Event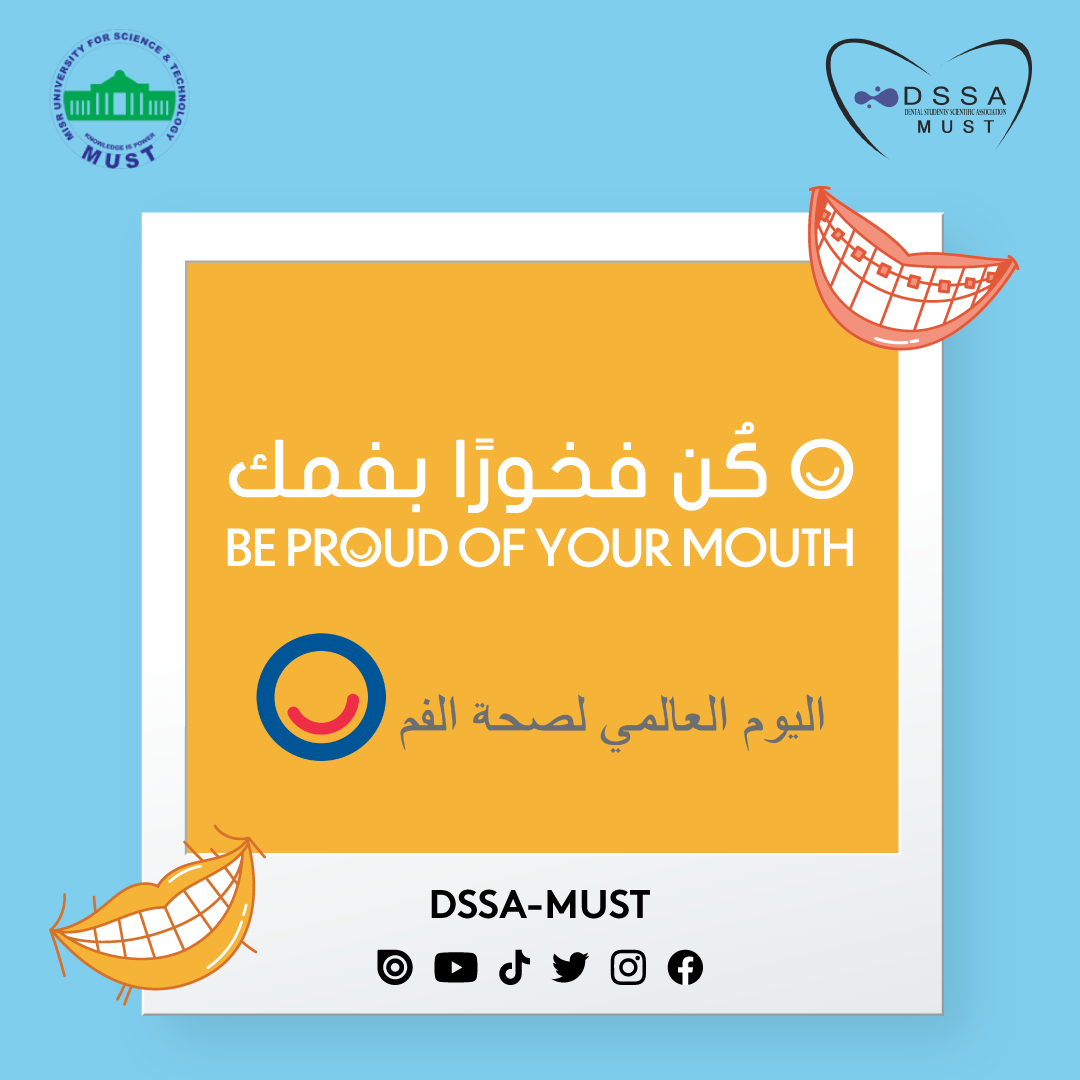 Why is Our Awareness Event Important?
Oral diseases are a significant health concern for many countries and negatively impact people throughout their lives. Oral diseases lead to pain and discomfort, social isolation, and loss of self-confidence, and they are often linked to other serious health issues. And yet, there is no reason to suffer: most oral health conditions are largely preventable and can be treated in their early stages.
What is Our Purpose?
Our event will focus on prevention: raising awareness of oral health and indicators of oral health problems and aims to empower people with the knowledge and confidence to secure good oral health.
Ideally, the event should help the development of public awareness of oral health.
Information
dssa.must@gmail.com
Soaad Kafafi Street
6th of October
Giza Governorate
Egypt
Misr University for Science and Technology