Event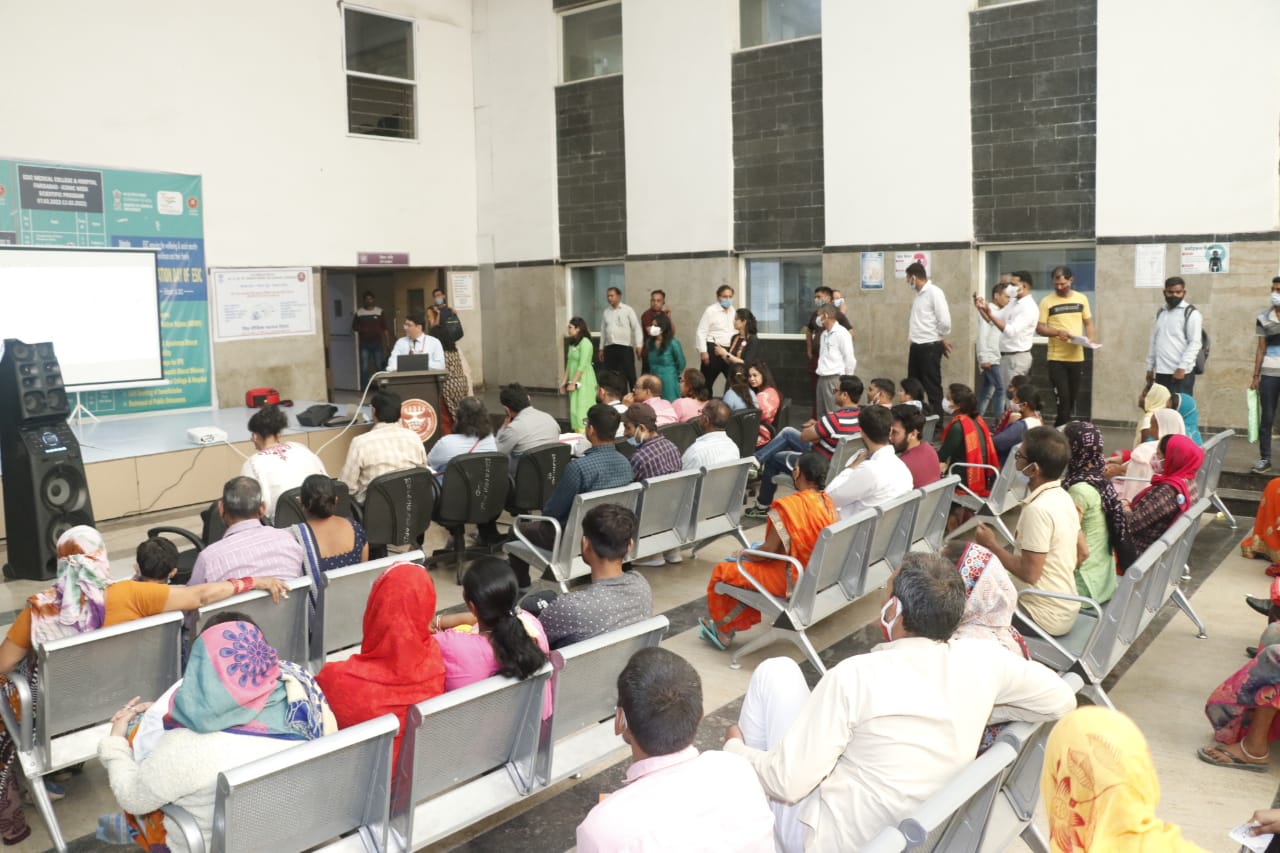 ESIC Medical College & Hospital located at district Faridabad, state Haryana, country India observed World Oral Health Day 2022 with the theme "Healthy teeth,Healthy mouth, Healthy Body" along with the official tag line Be Proud of your Mouth. 
The event was organized under the dynamic leadership of Dr Asim Das, Dean; along with dental faculties Associate Professor Dr Veenu Madaan Hans and Dr Mayank Hans, Medical Faculties Dr Praveen Malik, Professor & HOD, Associate professor Dr Nidhi Anand, Specialist Rheumatologist Dr Rajeev Ranjan, & Associate professor Dr Shanta Passi.
various public talks were organized to educate about importance of oral health in daily routine, oral hygiene measures were stressed upon. The inter-connect of systemic health with oral health especially with Cardiovascular Diseases, Diabetes Mellitus and Rheumatoid Arthritis were presented through a series of talks. the dermatologic aspects related to oral ulceration was reiterated.
to promote oral hygiene awareness, a commemorative badge was distributed to ensure and impart the message to make oral health a continuous process and spread the motto.
oral hygiene kits were especially distributed to the general population engaging their interest and reinforce the sentiment of keeping track of oral health.
Information
mayankhans43@yahoo.com
ESIC MEDICAL COLLEGE AND HOSPITAL
NIT3, NH3
Faridabad 121001
Haryana
India
ESIC MEDICAL COLLEGE AND HOSPITAL, FARIDABAD