Campaign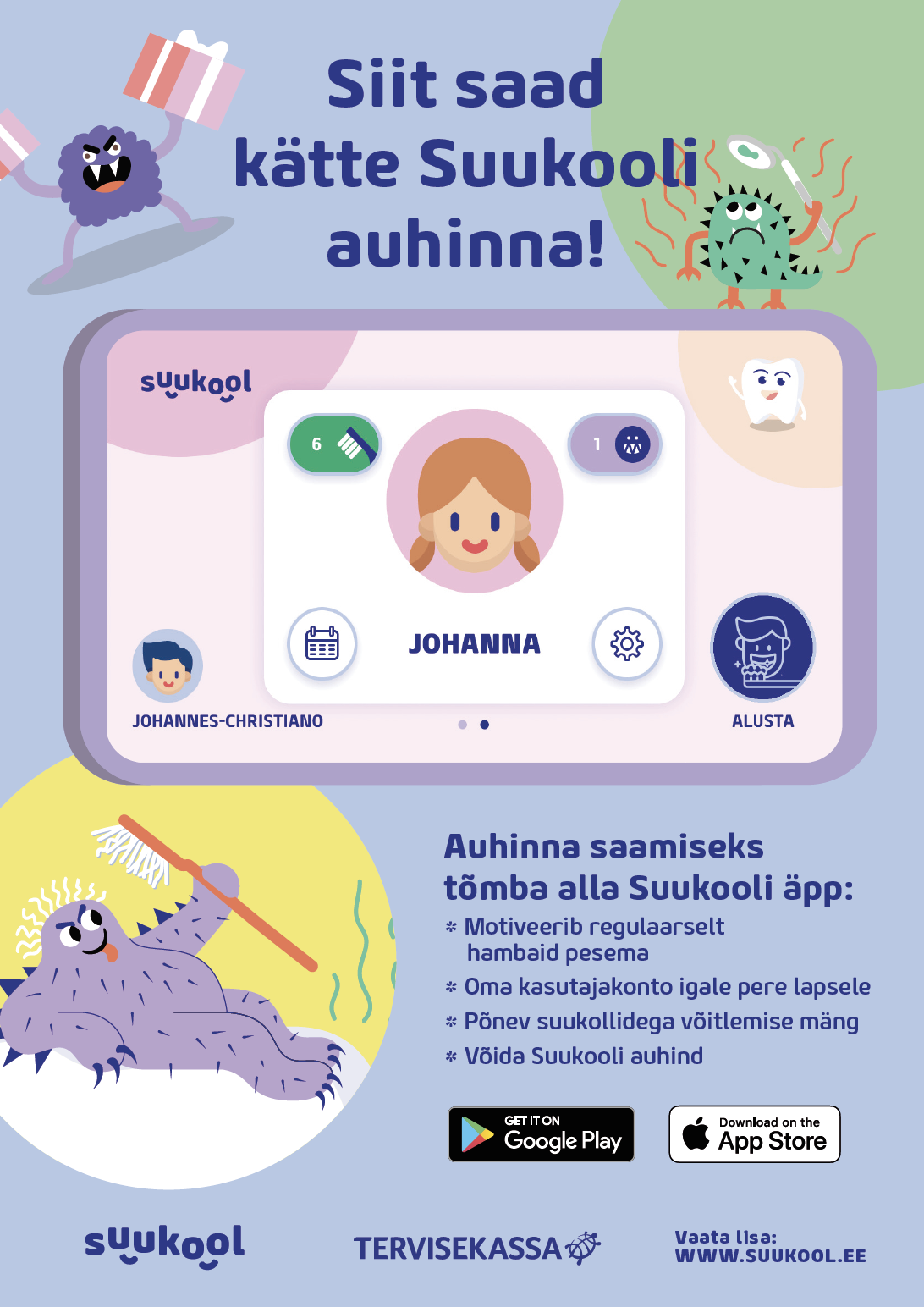 A fun, attractive and educational toothbrushing application from the Estonian Dental Association and Suukool is released for the World Oral Health Day 2022 celebration! If a child brushes their teeth in the morning and in the evening, they save their teeth from the Mouth Trolls and send those trolls back home. When they brush their teeth regularly for approximately 3 months with Suukool's application then they can send all 32 trolls back home. To get his/her award the child has to go and visit his dentist where he receives Suukool's toothpaste. Suukool's toothbrushing app is aimed for 5–12-year-old children and it helps to create and hold a good toothbrushing habit. The Mouth Trolls also educate children through funny characters on what is good and what is bad for his teeth. App shows brushing technique and teaches how to do it. Also Suukool's 2-minute long Toothbrushing song is starring in the app to help with the brushing. In addition to toothbrushing, the app helps to get children to visit their dentists, to get the award.
To spread the news that Suukool application is ready, we have a social media campaign where influencers are talking about it, also radio interviews and tv appearances (including national television) on this topic. 
Information
dr.kativald@gmail.com
Narva mnt 5-76
This is the address of Estonian Dental Association
10117 Tallinn Harju county
Estonia
where campaing is held...everywhere in Estonia, as it is mostly done in social media, tv, radio, newspapers.