Social media campaign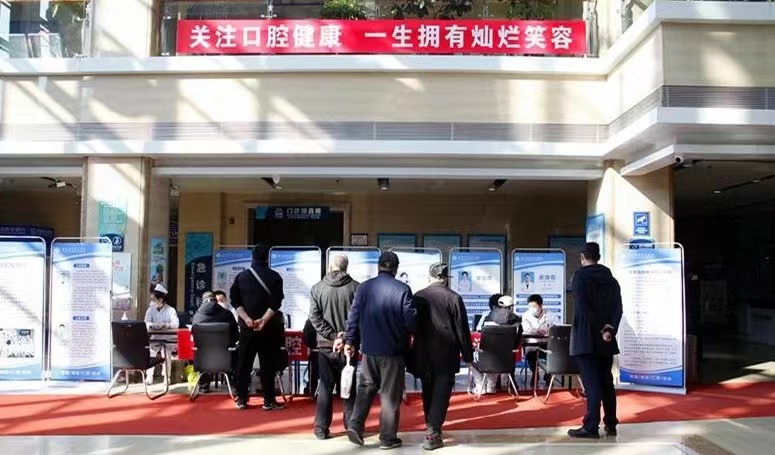 The Department of Stomatology of Harbin Second Hospital received a notification of the FDI initiative,various activities have been carried out to promote oral knowledge。Through various promotional efforts, we have carried out oral free clinic activities and received a lot of feedback。In this activity, we not only helped many patients with oral diseases solve related diseases,Provincial television stations, municipal radio stations, online media, and other institutions have conducted relevant interviews and reports, with more than 20000 news views。
We visited two secondary schools and conducted knowledge dissemination to about 2000 students. Tell teenagers how to protect their teeth, reduce sugar intake, and provide emergency treatment for tooth injuries.
We conducted 7 live Internet broadcasts, introducing the knowledge of impacted teeth, periodontal disease, malocclusion, dental caries, implant teeth, and other popular science, with over 1000 viewers
We visited a nursing home for the elderly, conducted oral examinations for 81 elderly people, provided relevant explanations, made reasonable diagnosis and treatment plans, and cared about the oral health of the elderly.
On March 20th, the hospital carried out activities such as free clinic, knowledge explanation, free examination, treatment discount, and prepared small oral gifts. Several media organizations have interviewed us.
We hope that with our little efforts, we can help more people achieve oral health. The concept of prevention over treatment can help more people gain a confident smile.
Information
328276052@qq.com
Daowai District
Weixing Road,No. 38,
Harbin Shi
Heilongjiang Sheng, 150026
China
Harbin Second Hospital