Talks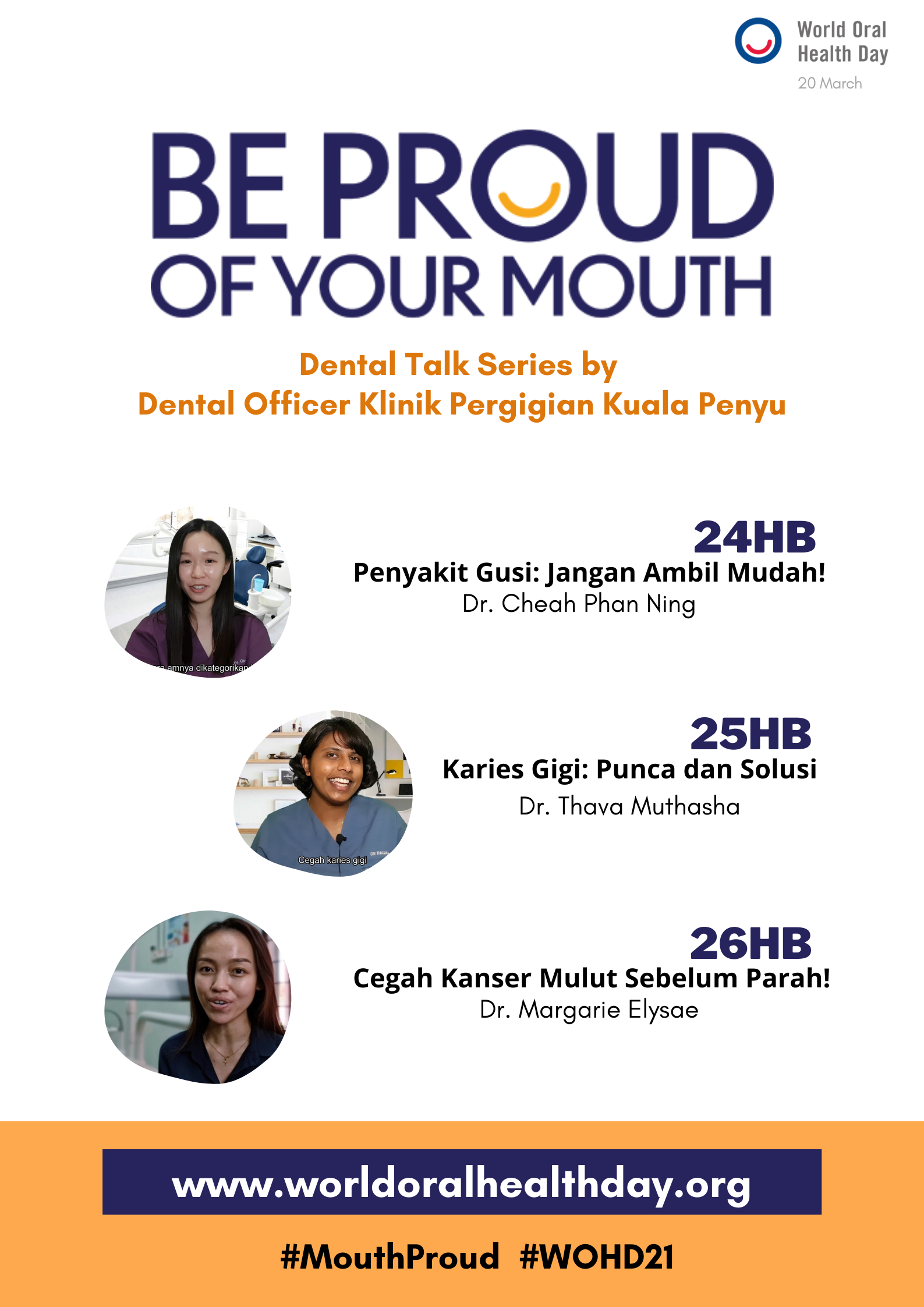 Dental Talk series, is an effort of Klinik Pergigian Kuala Penyu to share dental information and tips on how to take care of your oral health, through 3 episodes of short informative videos. 
Each episode will be uploaded on Klinik Pergigian Kuala Penyu Instagram and Facebook page, starting from 24th to 26th March.
All topics will be delivered in malay language.
Dont forget to like, share and comment, so that the other people can watch it too and get its benefit. 
Information
klinikpergigiankualapenyu@gmail.com
Klinik pergigian kuala penyu
89740 Kuala Penyu
Sabah
Malaysia
Klinik pergigian kuala penyu