Campaign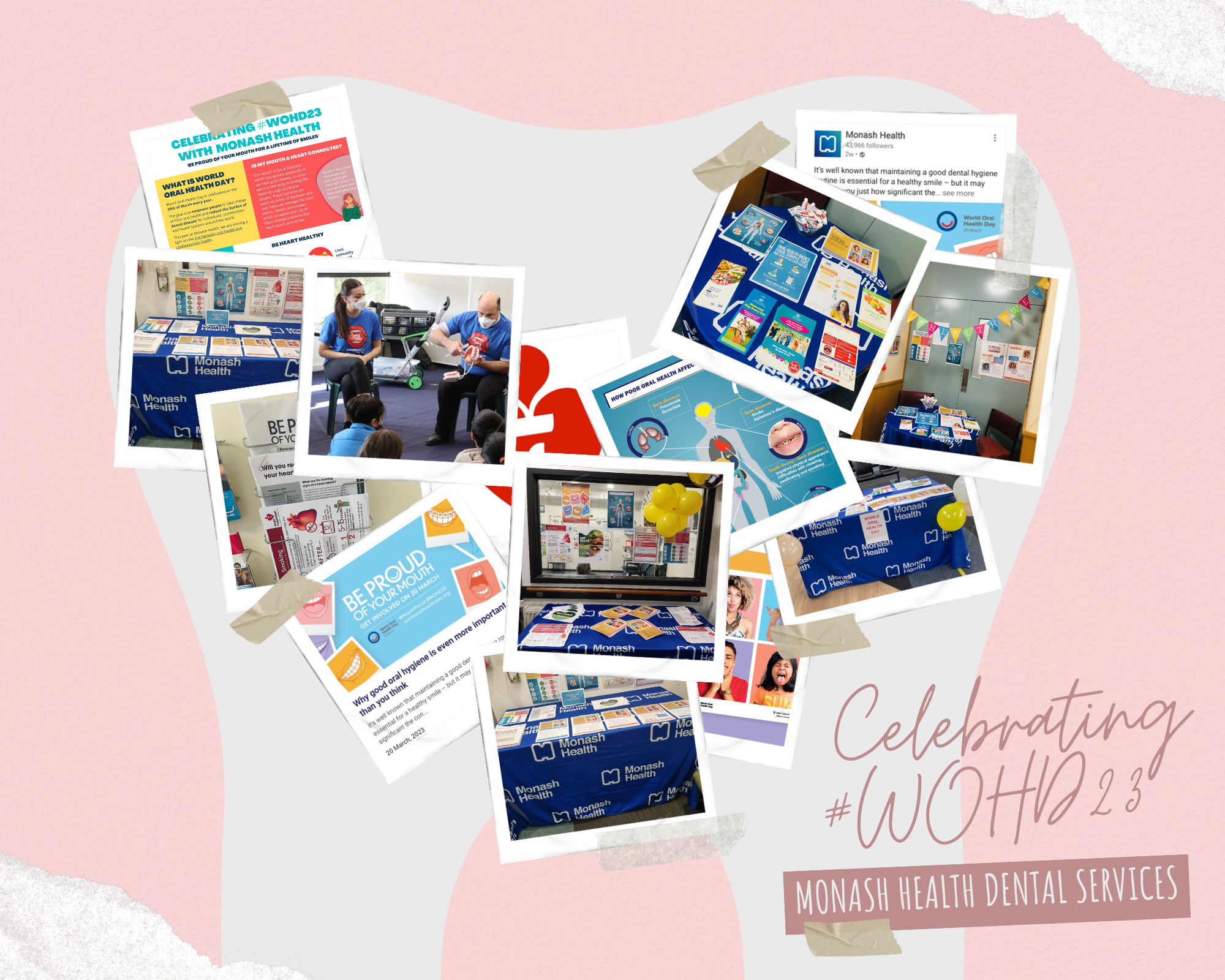 As Victoria's largest public health service, Monash Health is driven to not only provide the highest quality of care for our patients but also provide a platform to raise awareness on key events and issues that affect our community. Monash Health Dental Services (MHDS) has had a long stand commitment to importance the oral health of patients, families and communities within our municipality.
To celebrate World Oral Health Day, MHDS focused on shining a light on the link between oral health and cardiovascular health. During the week of Monday 20th March, our dental team organised various activities for the community to increase their knowledge, attitudes and practices around oral health and heart health.
Our activities included:
Development of Monash Health poster for all patients and staff to learn about the significance of WOHD, the connection between oral health and heart health, and strategies to "maintain a healthy mouth" and "be heart healthy".
Promotional display tables with flyers across every dental clinic used to distribute information on the importance on oral health and heart health
Specialised text message sent to patients attending their dental appointments during the week about World Oral Health Day and Monash Health's special focus on oral and heart health.
Social media content went live across Monash Health website, Facebook, Instagram & LinkedIn pages
Oral health education by dental staff across dental clinics, school visit and outreach screenings (at kindergarten, childcare centre & Noble Park English Language School) on how to maintain good oral health and heart health practices.
Information
122 Thomas Street
Dandenong VIC 3175
Australia
Monash Health Community