Dental check-ups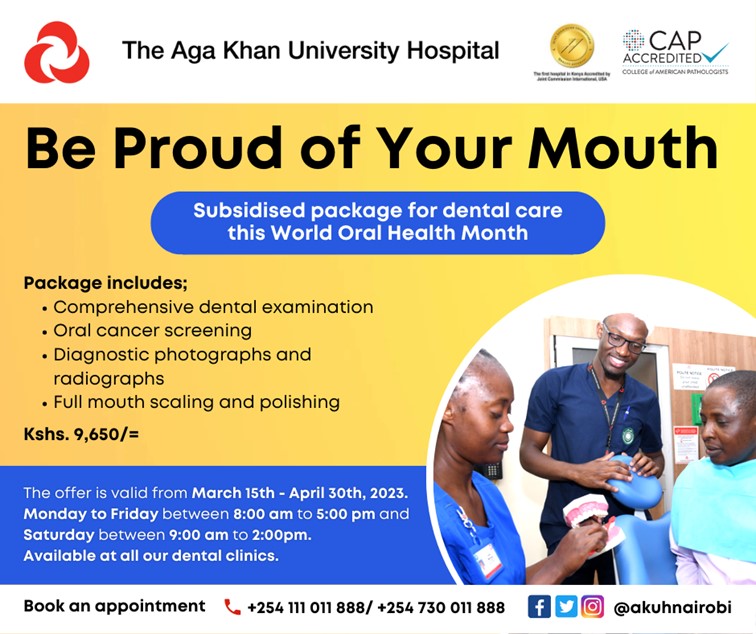 We have will carry out Various Important events to celebrate the WOHD including school visits and educative talks by the hygienists.
Oral Hygiene Promotion offer.
This will commence on March 15th where patients will be scheduled with Hygienists for oral cancer screening, OHE  periodontal scaling and polishing as a WOHD package and the patients will get a free dental check up with the dentists with free bite-wing radiographs
Health camp 
18th and19th March, the hygienist will Visit The Chief's camp for People with Disabilities at Joska. they will carry out OHE and check-up sessions and give out free tooth brushes and toothpastes and a fruit.
School Visit
A school visit by Hygienists to educate school going children about oral health and issuing a free soft toothbrushes and toothpaste and an apple.
Screening Camp
Scheduled for March 31st at Main Campus, for free dental check-up and OHE offered by hygienists at the camp.
Information
dental.mainhospital@aku.edu
68 Second Parklands Avenue
Nairobi
Kenya
Parklands - Nairobi