Dental check-ups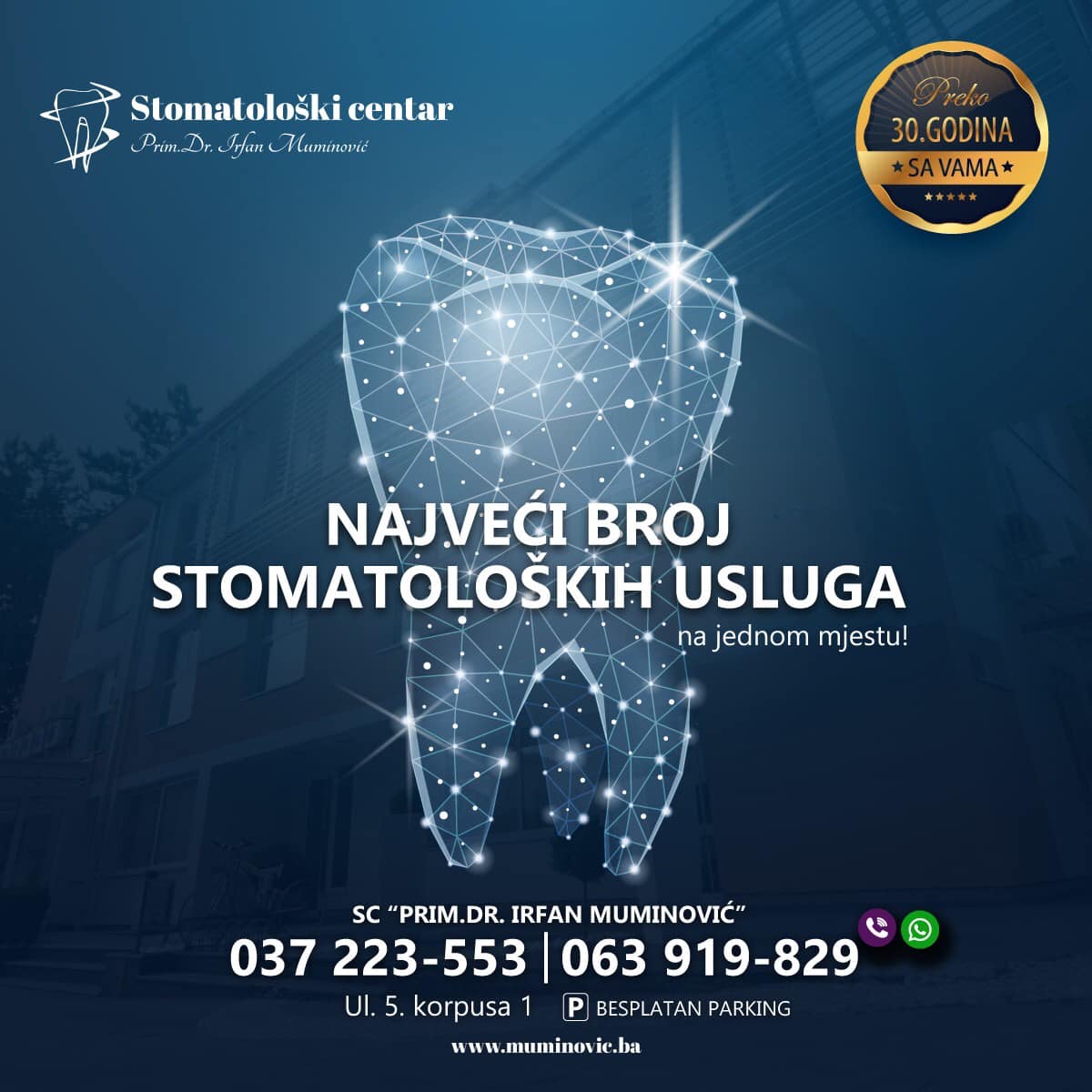 In the period between 14:00 and 16:00 in our dental center we will do free examinations in order to raise awareness about the importance of oral health.
Also, we will give free educational materials and do talks about importance of oral health. 
We will take photos and after 20.03.2023. we will do campaing on social media ( Facebook and Instagram)
Information
s.c.muminovic@gmail.com
1 Petog korpusa
77000 Bihać
Bosnia & Herzegovina
Stomatološki centar " Prim. dr. Irfan Muminović"