Dental check-ups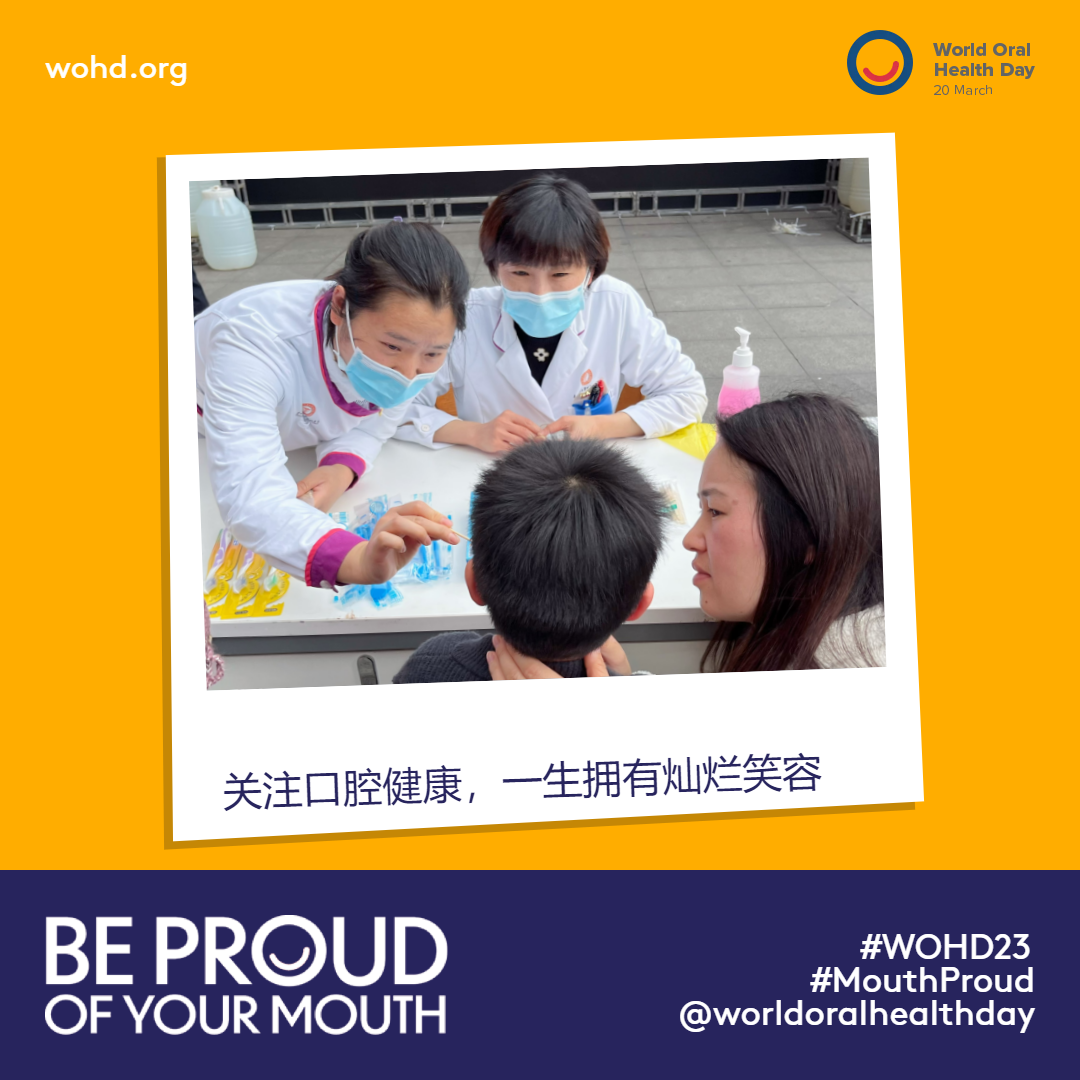 In response to the call and initiative of the FDI World Dental Federation and Chinese Stomatological Association, and to implement the guidelines and policies of 《Healthy China initiative (2019-2030)》,  The Stomatology Hospital Affiliated to Guizhou Medical University (SHGMU) organized experts from different departments of the hospital and also Nightingale volunteer nursing service team, carried out the oral health popularization free clinic check-ups with the theme of "BE PROUD OF YOUR MOUTH" and the sub-theme of "Pay attention to oral health and have a bright smile throughout your life" In Yitian Holiday Square, Yunyan District, Guiyang City, Guizhou Province.
Through the distribution of publicity materials and the Posting of posters, the activity aims to give the public a deeper understanding of oral health knowledge. The activities were promoted by different levels and objects. According to the characteristics of different social groups, the corresponding publicity content and strategies were formulated to further improve the publicity effect.
During the activity, experts from three stomatological departments of our hospital conducted a free oral physical examination and free consultation for the general public. Meanwhile, nursing staff conducted oral science education for the general public, guided the correct way of brushing teeth, measured blood pressure, and patiently answered the questions of the public one by one, in this way, the public personally felt the importance of oral health. At the same time, free oral health brochures, toothpaste, toothbrushes, and other gifts were distributed at the activity. According to statistics, the activity served more than 200 people, more than 150 people received free medical treatment, and more than 200 copies of health science manuals were distributed.
This activity is an oral health popularization and free clinic activity carried out by the Stomatology Hospital Affiliated to Guizhou Medical University on the occasion of "March 20" World Oral Health Day, to popularize oral health knowledge, improve public oral health literacy, promote the popularization of oral health education and the awareness of prevention and treatment of oral diseases. This activity has made a positive contribution to promoting public oral health.
Information
Luchongguan Road number 1 ,Yunyan District
Guiyang Shi
Guizhou Sheng, 550001
China
Yitian Holiday Square