Social media campaign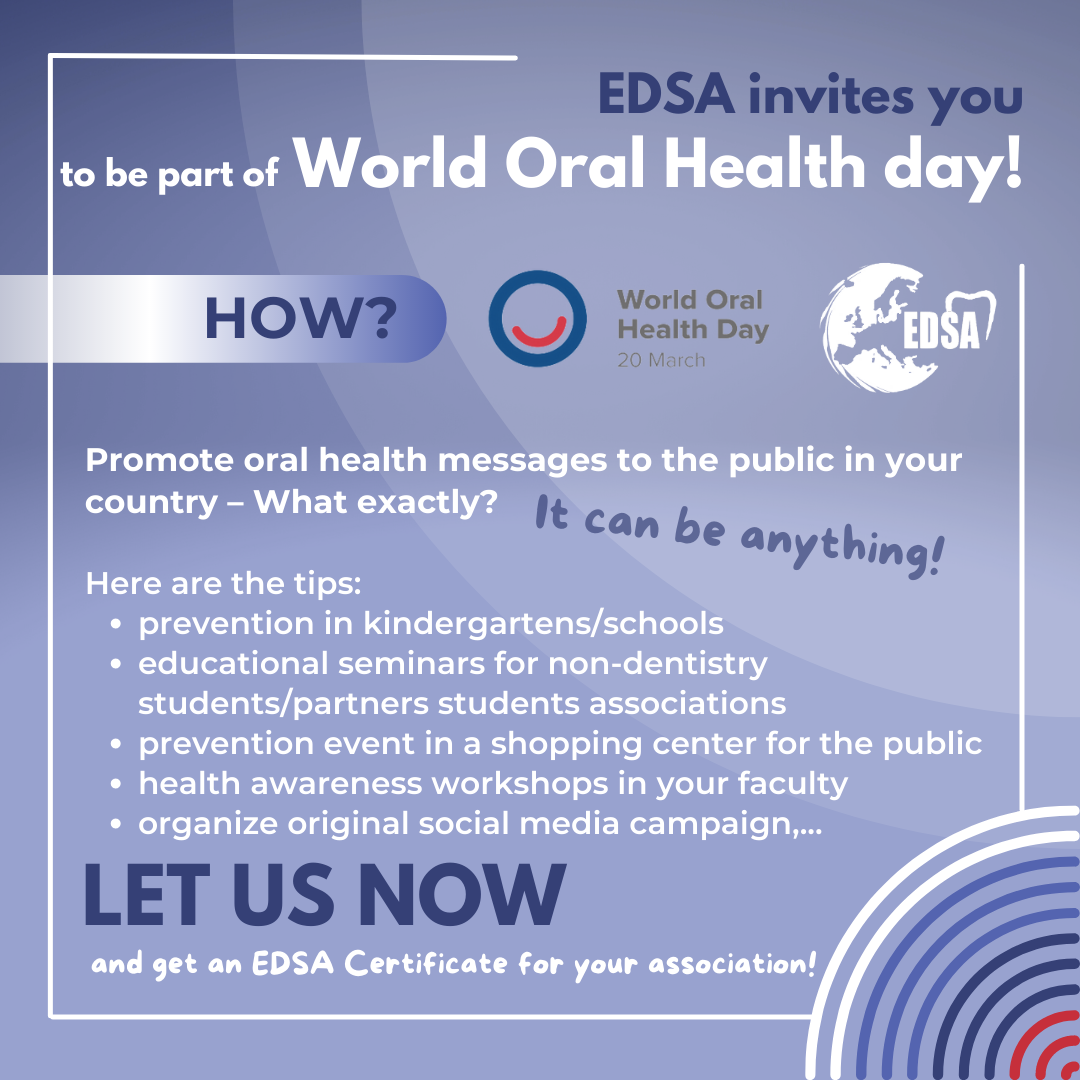 "By taking action in your countries through your student associations, we can make it real." 
As the European Dental Students' Association, we know the impact students can have on raising awareness and reaching the large masses.
For that reason, we aim to raise awareness of the importance of prevention throughout Europe.
By joining EDSA WOHD PROJECT, every association will obtain an official EDSA Certificate of Appreciation.
Information
prevention_officer@edsaweb.org
3004 Gustav Mahlerlaan
1081 LA Amsterdam
Netherlands
European Dental Student´s Association