Campaign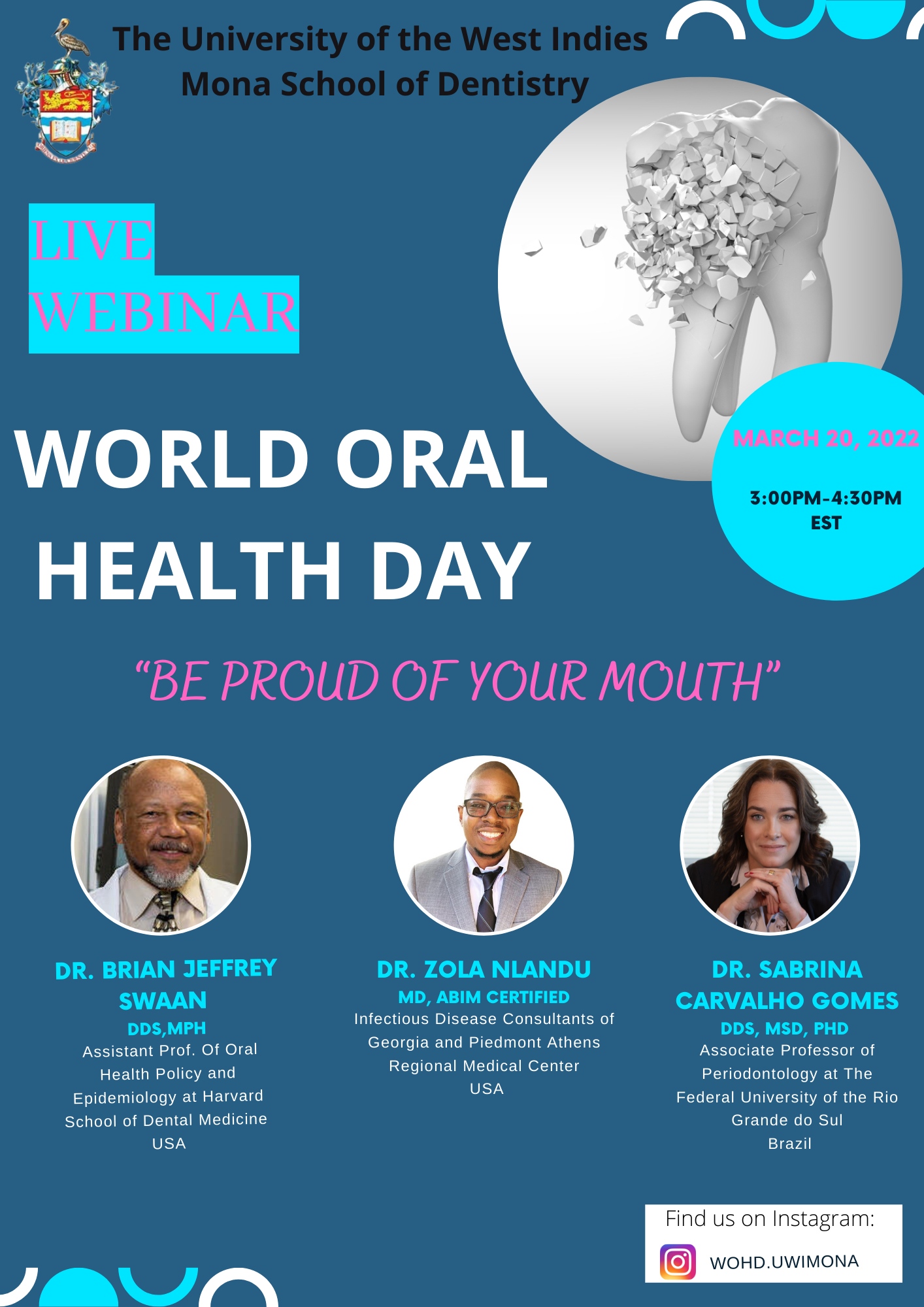 The Mona School of Dentistry of The University of the West Indies, will be embarking on a series of events to observe World Oral Health day 2022. These include: 
1. A social media campaign 
2. Outreaches (preventive dental care and oral health education) for children in underserved communities
3. A publication in a local newspaper 
4.  An online conference for  health care professionals. 
Information
michelle.brown11@uwimona.edu.jm
The University of the West Indies, Mona
Faculty of Medical Sciences, School of Dentistry
Kingston
St. Andrew
Jamaica
School of Dentistry UWI Mona