Campaign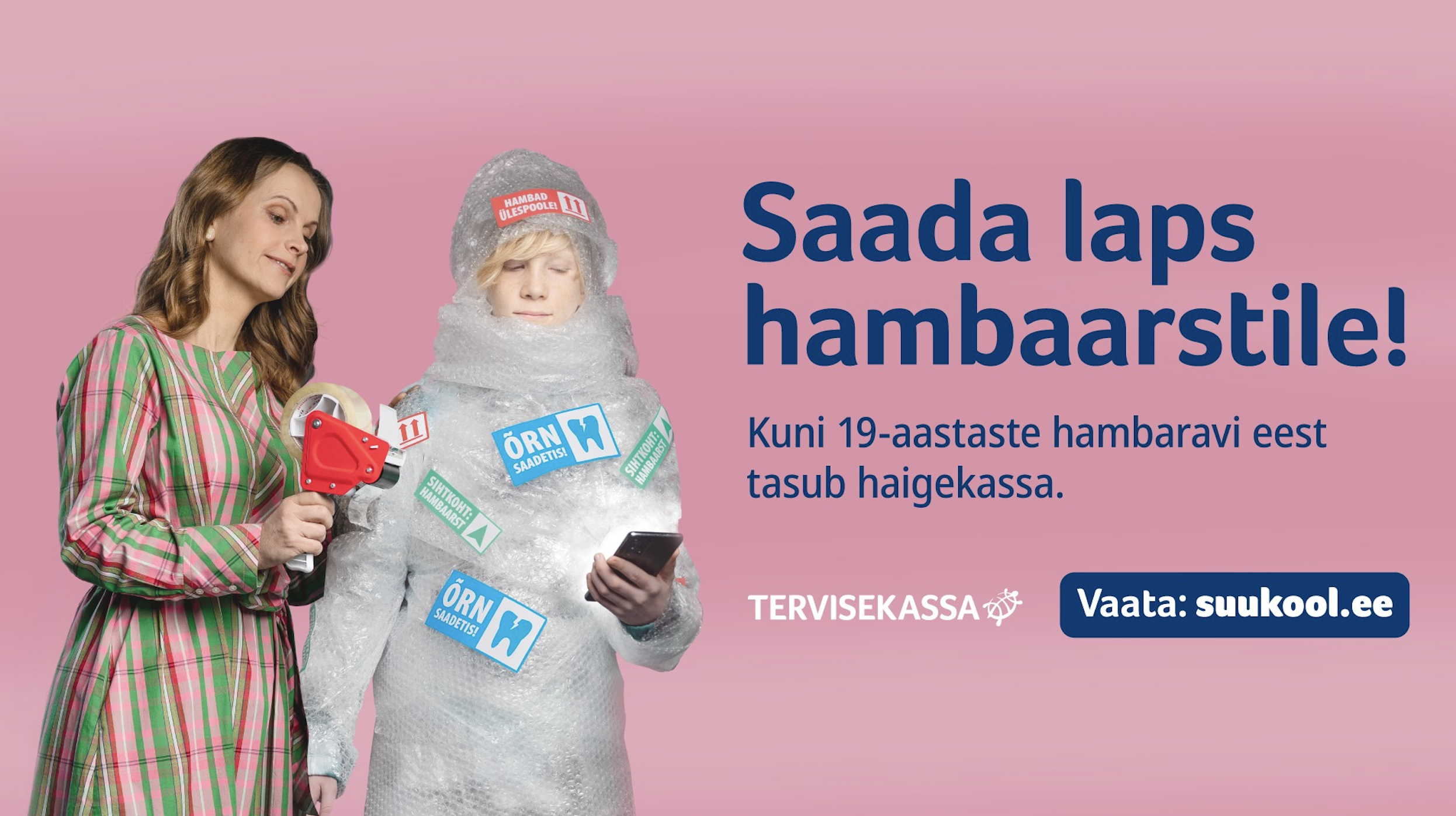 The aim of the campaign is to get more children to visit their dentist at least once in a year. Estonian Health Insurance Fund covers all treatment and prevention of children's teeth aged 0-19-years-old. Despite the fact, only 59% of Estonian children visited the dentist last year. As the worst result was among 15–19-year-old youngsters, the campaign aims to them and their parents. That's why Suukool's TV ad is about a teenager whose mother sends him to the dentist wrapped in bubble protection with a courier. We have a social media campaign where young influencers are talking about how cool is to take care of you teeth, also radio interviews, tv appearances on this topic and posters on the street. We also made it easier for parents to find the nearest dental clinic for their child where Health Insurance Fund covers all treatment and prevention.
Information
dr.kativald@gmail.com
Narva mnt 5-76
Estonian Dental Association
10117 Tallinn Harju County
Estonia
As it is lso social media campaign then everywhere in Estonia, posters are in Estonia's biggest cities.