Other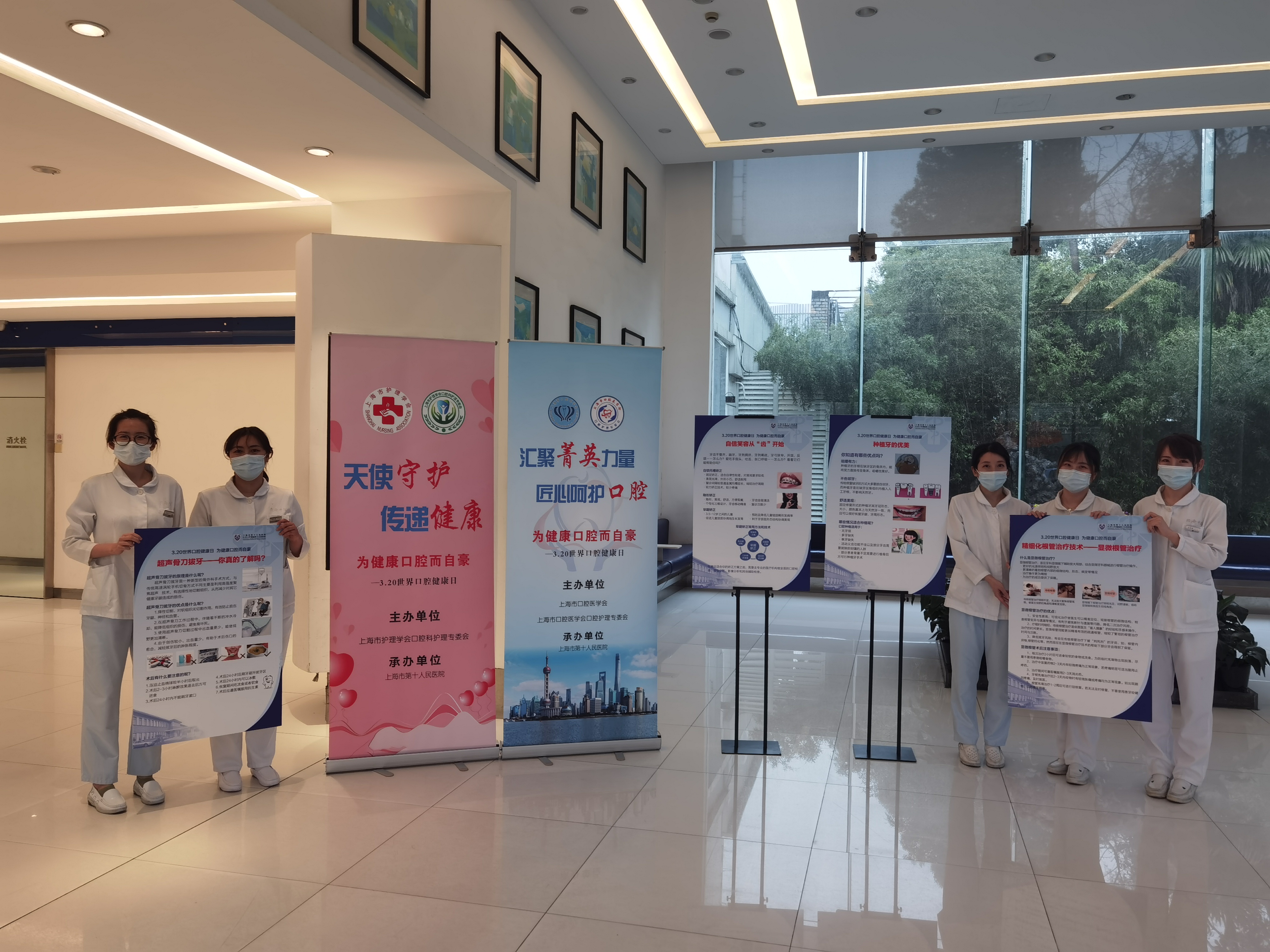 On the occasion OF World Oral Health Day on March 20 this year, Shanghai Tenth People's Hospital actively responded to the call OF the FDI world dental alliance by organizing the "BE PROUD OF YOUR MOUTH"science education campaign. The aim is to arouse people's awareness of oral health protection, popularize the knowledge of Oral Health Protection, and promote people's oral health and physical health.
    The event is divided into three parts, namely, the production of World Oral Health Day poster, oral health popular science publicity handbooks, Oral Health Popular Science Bulletin for on-the-spot scientific explanation.
    The World Oral Health Day poster shows the growing awareness of oral health care among young people, adults and the elderly. March 20,2022 is the 15th world day for oral health. Confident Smile is closely related to "Oral health", and "Smile", which plays an important role in life and work, is an intuitive embodiment of health and self-confidence. In this "320 pride in a healthy mouth"publicity day, we collected smiles of different ages and occupations, and made them into personalized posters to encourage more attention to oral health issues.
    Oral health information handbook distribution through the distribution of oral health information handbooks issued in the form of oral health care, oral treatment and oral health care to the general public. Conducting publicity and education to popularize oral health knowledge, so as to enable more people to understand the purposes and methods of oral treatment, and to alleviate or eliminate the fear of dental treatment among the general public, it is also hoped that more people will be able to pass them around in order to realize the importance of protecting teeth.
   The production of Oral Popular Science Exhibition Boards, on-site Popular Science to explain the activities set up 4 publicity exhibition boards, from various ORTHODONTIC treatment techniques, root canal treatment techniques under the microscope, dental implant techniques, the technology of ultrasonic bone knife extraction shows the advanced treatment technology of modern stomatology. At the same time, we also set up 4 propagandists, on-the-spot to patients  with science popularization related treatment indications and matters needing attention, to answer the on-the-spot consultation of the masses.
Information
299,yanchang Road
Jing'an Qu
Shanghai Shi, 200072
China
SHANGHAI TENTH PEOPLES HOSPITAL
On-site consultation